You may have noticed the blog has had a bit of a face lift... and along with this we have another new "feature"
I am now going to be joining in with Tami Amis and doing "Finished Object Friday" so no pressure there then!
So what is on offer today? not a major object... I am starting small ;) but here it is a little project bag!
I was so fed up while knitting my socks with dropping stitches when I had flung them into my bag so FINALLY made one!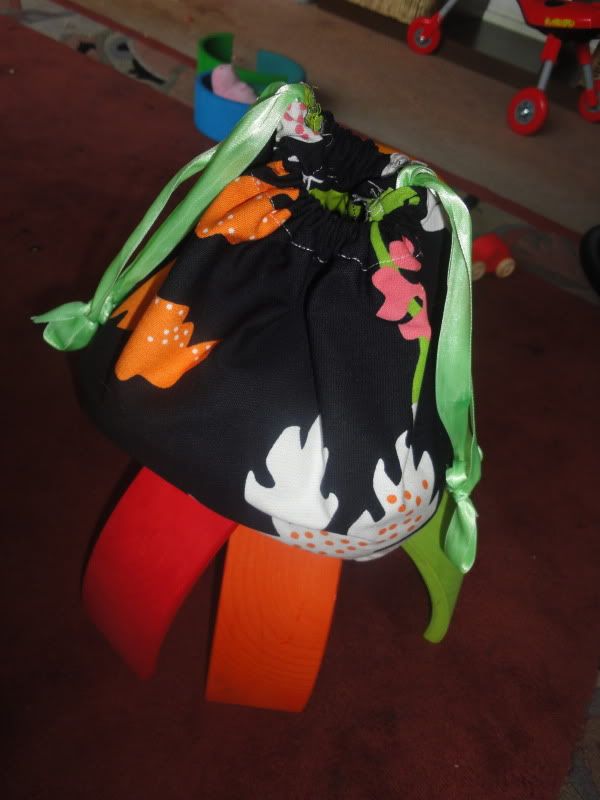 Nothing to sing and dance about maybe... But all done by me so ~happy dance~