I do hope you have all had a wonderful weekend.... It's been a wonderful weekend here... although I did have to accept that thats it, G is no longer a baby....
G is the youngest of 4... he was born at home and was very much a worn baby, he has never been in a pushchair and it's been a wonderful thing for both him and I. I have been looking through our online photos over the last two years and realised just how many slings have come and gone! and how many wonderful memories I have of sharing so many lovely snuggly moments with my littlest boy.
This post is VERY picture heavy, please forgive me ;)
Before G was born I bought a

Storchenwiege

Inka wrap sling and when he was a week old we went for our first sling walk
By the Time G was 6 weeks old I had fell in love with wrapping and here he is in Didymos Yew on a family day out to Think Tank... it was his fist time legs out in a wrap. I did have other slings other than wraps but we loved wraps so much they never got a look in!
Our wraps joined us on holiday! much easier to pack a wrap and the rest of the baby bumpf when you go on holiday with a 12 week old! And much easier to walk along the beach!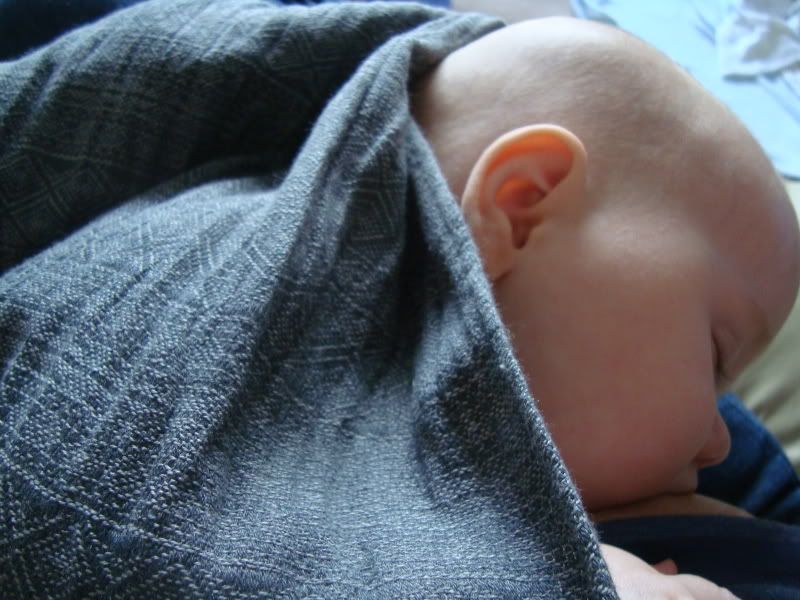 They also make excellent blankets, and make discrete breastfeeding a doddle! (the wrap is Didymos Graphite Cashmere)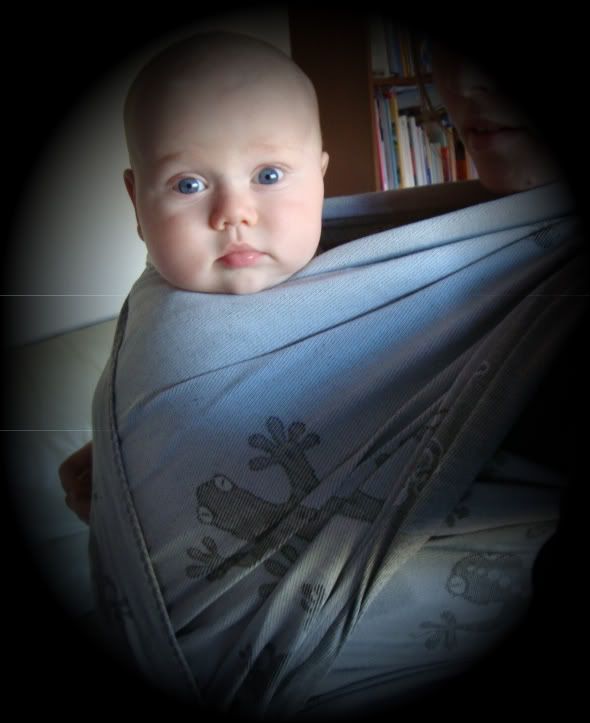 He loved being wrapped! so comforting to him, like being in the womb still, the sound of mums heart beat, warm, gentle rocking!
And fun too! what a great vantage point to see his world, and even big sisters can get in on the fun! wraps are so supportive they make babies weightless when wrapped right!
and when it gets too much, they are the perfect place for a nap too!
when the ground is too dangerous for toddlers and pushchairs you can keep your hands free and still explore!
(G is about 18 months here)
And when it all gets too much it's a safe place to quietly watch! Gosh we love babywearing, we still babywear but much less frequently now as G is a fierce independent little boy, who is confident and loves to walk, contrary to many peoples belief practicing attachment parenting has not made my little man clingy (far from it) or unable to walk! he is a little character who has the confidence from all that time content with mum never wondering where she was or feeling alone... it's coming to an end now. My boy is 2 but oh my what a wonderful 2 years it has been!
If you are interested in slinging your baby please go and have a look at Sling Guide which has some really excellent information about babywearing safely and Natural Mamas is an excellent babywearing forum, a place to talk to other parents who babywear and who practice some forms of attachment parenting.