Hope you are all well :) I thouhgt I would get my FO Friday done first thing as I have a day of essay writing and class planning stretching out ahead of me ~heavy sigh~
Well my FO's are nothing like what they should be, I was at least expecting an apple cosy to grace this page but alas it seems I can't count! ~blush~ Anyway I did manage to finish something this week unless you can count frogging which I have finish lots of over the past couple of days!
Here is another jar cover... The kittens that resided here broke my vase so I had to make one really...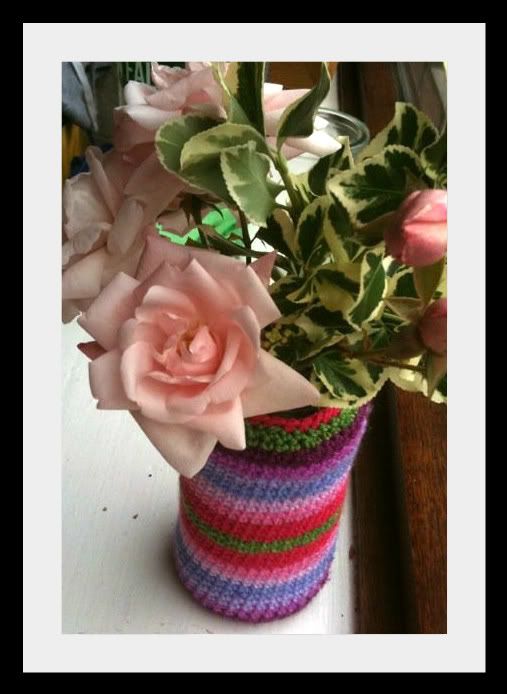 And the roses are from our garden, which is in much disarray so thought as we can't enjoy them in the garden I would bring a few in to brighten a dull tedious day of work! The jar cover was very much inspired by the colours of my garden with the gorgeous silk/merino green really vibrantly cutting through the pinks and lilacs just like the natural beauty of an english summer garden :)
Right then... back to the books for me, although if you have some lovely time to browse take a look at tami's blog to see lots of other FO, I will later as my reward for working so hard today.